How It Works:
Get together your

images

and

artwork specs

.


Choose one of these frame styles: strip, classic, unframed or

original frame.

For strip and classic frames, we digitally mat all works on paper.


Fill out our order form, which includes a link to
Paypal for payment. We'll archive your exhibit
if you select this option and send an additional
fee and a screenshot of your hanging.


WE'll

contact you

when your artwork is up.


That's it. Happy installation!


Questions? Please check the FAQ or contact us.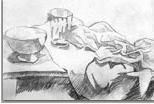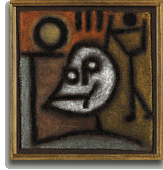 STRIP FRAMES


...for a painting and a work on paper
by Paula Modersohn-Becker
CLASSIC FRAMES

...for a painting and a work on paper by Gustave Courbet
UNFRAMED
A painting and a work on paper by Juan Gris get only shadows. (No mats for unframed works on paper.)
ORIGINAL FRAME
...for a painting by Paul Klee
(Frame and mats are up to you.
Extra fee for crooked frames.)